A Loving and Dignified Tribute To Your Horse
About Connecticut Horse Cremation
Connecticut Horse Cremation is owned and operated by horse owners who know the heartache of losing a horse that is like a member of the family. That is why we remain available day and night to provide our services. Respect and humane treatment are two of our guiding principles here.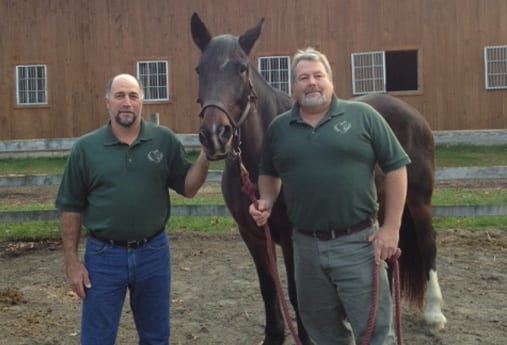 Our company is family owned and operated by Jeff Blaschke and Dom Gambardella and has no outside employees. When you call either one of our phone numbers, an owner of the company answers. These are our cell phones and are always with us. You will not get connected to an answering service. We personally pickup each horse, see it through the entire cremation process and hand return your beloved horse to you. We realize that losing your horse is a profoundly personal experience and not appropriate for postal mail return.
Through our love of the horses we are big supporters of horse rescues and the education of responsible horse ownership. We also are supporters in different horse related events such as Komen Ride For The Cure, Educational Clinics at various rescues and also their events.